"

People often ask me…
what are the most important supplements they
should be taking. Although people have many different
needs, I frequently recommend the following
8 products as essential support for a healthy
lifestyle. I think you will appreciate the superior
quality and nutritional excellence of these quantum-
state products. In fact, I think you'll
love the effects even the FIRST day that
you begin taking them."
– Dr. Bob Marshall, PhD, CCN

1. Rejuvenation Support

Quantum Adaptogen is a quantum-state, invigorating formula
that promotes the entire adaptogenic process, including whole
body rejuvenation.
It features several key, nutraceutical blends, including Rhodiola
Pro Blend™, CordyPro Blend™ and SynerPro Support Blend™ for
optimal effect.
 2. Bone & Joint Support

Quantum Bone and Joint Support is a comprehensive formula that
provides quantum-state support for healthy bones, joint function
and connective tissue.
This extraordinary bone support product features three key blends:
Bone and Joint Max™, Immuno-Joint Blend™, and Inflamma-Free™.
It also features the amazing nutrient, delta-tocotrienol, for healthy
inflammatory support.
 3. Immune Support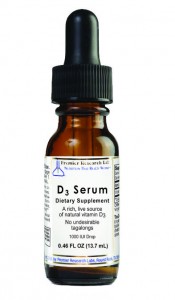 Our one-of-a-kind, live-source vitamin D3 delivers effective
cardiovascular and immune system support. Vitamin D3 aids in
calcium absorption for healthy bones and teeth. Recent studies
propose ideal vitamin D3 intake should be 1,000 IU or more daily
(a recommendation our serum meets in just one drop).
 4. Eye & Vision Support

This comprehensive formula features three key eye/vision support
blends including Eye Integrity™, Zea Pro Blend™ and Reishi-Pro Blend™
that support eye health and vision, including the macula. It delivers a
generous 6,000 mcg of zeaxanthin and 3,500 mcg of lutein per capsule.
5. Anti-Aging Support

Green Tea-PG™ is a revolutionary, highly absorbable delivery system
made with our signature probiotic-cultured technology. It provides
all the healthy benefits of green tea polyphenols (100 mg per 1/2
tsp) and supports quantum-state anti-aging, digestive function,
healthy immune response and rejuvenation support.
6. Cardiovascular & Circulatory Support

We call Deltanol™ Tocotrienols the 21st century vitamin E. A key
part of the vitamin E family consists of four tocotrienols – alpha,
beta, gamma and delta. However, it is the delta fraction that has the
most significant properties for cardiovascular and circulatory health.
7. Natural-Source B Vitamins

Max Stress B™ is a nutraceutical industry first – with never before
available probiotic-cultured B vitamins. It contains a high-energy,
B vitamin complex for quantum-state nutritional resonance. This
awesome product delivers maximum liver, brain and energy support.
 8. Brain & Nerve Support

Plant-source DHA is a quantum breakthrough that is derived from
algae instead of fish, making it suitable for everyone, including
vegetarians or vegans.
Feed your brain with plant-source DHA (docosahexaenoic acid), a
key Omega-3 fatty acid, important for the brain, nervous system,
eyes and cardiovascular function.